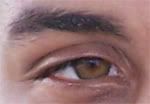 11/01/2005 07:26:00 AM
To protect and serve...........their own egos??
With all that is going on in our society, what with teenagers getting raped and shot, with Spanish Town being taken over by gunmen, with innocent Catholic priests being senselessly killed, it was indeed a sight to see the police out in their full numbers, in at least 5 spots on my way to work this morning..........issuing traffic tickets.


Bashmentbasses did sey...
"Bwoy, I hope I don't draw patrol duty dis week cause a bad bisnis dat!" "Rhattid me get traffic duty!!! Tenk you pupa Jesus!"

Being shot at or being glared at?
~

bassChocolate did sey...
D, I really think you're trivialising the importance of traffic cops. You see, it's all a big plot to keep guns off the roads. Cops hand out tickets, drivers have less money, can't buy their guns afterall!

OK fine, that was stupid. I tried.

(Hmmm... hand out tickets, or dodge bullets? Hand out tickets... dodge bullets. Tough choice!)
~

laroper18 did sey...
I wonder sometimes where the police are when some of the road @$$es are doing their thing. (The sad part is that a lot of people who get ticketed don't deserve it!!)

Ah well...such is life.
~

Rae did sey...
I think it's sad!! I agree with Diallo. what's the point of the police force if all you can count on them for is to ticket you when u run a red light, and stop u and point flashlight in ur face when u on ur way home from pan. Foolishness dat!!
~

Anonymous did sey...
Think that will drive you some extra traffic?
~

Anonymous did sey...
This comment has been removed by a blog administrator.
~