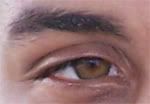 6/26/2005 02:46:00 PM
This is for you.....


Thinkbass did sey...
Thanks for finding these and posting them. Found myself nodding so many times - and sorta helps with a decision I knew I had to make.(still fumbling though)
~

The Seeker did sey...
WOW D,
and OUCH! I needed to see that (ie Nice Girls). One of those slaps in the face we need to get once in a while.
~

Sweet Simone did sey...
That nice girl piece is very true. No one fully understands our plight. I have many friends that twist guys around their little finger and the guys still love them and can't see that these girls don't share that feeling. It's sad.
~

Rae did sey...
this hit home. thanks for sharing.
~

me did sey...
Wow!
Both blog pieces were so raw, true, and applicable. Thank you for sharing.
~